5 day rifle Deer hunt – $4500
Additional day for Antelope/Deer combination hunt add – $750
3 day rifle antelope and bird hunt – $2800
6 day archery deer hunt starting at – $2400- $2800 (depending on services)
6 day archery Elk – $4400
5 day semi-guided archery antelope – $1850
Big Horn Sheep Hunts – Call For Price
Drop camps (call to customize and price your hunt)
No outfitter points available for Drop camps.
Bird hunts, per person per day, depending on services. – $250- $350
Management Hunt: Call for details.
Special price discounts for Groups, Father & son/daughter, Couples.
Call for Prices and further information
Archery – Starts first Saturday of September and lasts 5 weeks
Rifle – 37 days ending Sunday after Thanksgiving, Saturday start.
Partridge, Sharp-tailed Grouse, Mountain Grouse – Sept 1 – Jan 1
Sage Grouse – Sept 1 – Sept 30
Pheasant – Starts Saturday of Columbus Day weekend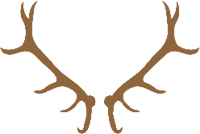 NON-RESIDENT GENERAL COMBO LICENSES
General Big Game (Deer and Elk) (17,000 available) – $1213.00
Deer Combination General (4,600 available) – $709.00
Non-resident Youth Deer Combo (12-17 yrs old) – $352.00
Fishing – $117.50 (all season)
Fishing – $73.50 (5 days)
Applications can be done on the Internet. We prefer to do all applications for you online.
Bowhunters must show proof of an NBEF Bowhunter Education Certificate or present any prior years bowhunting/archery stamp, tag permit or license from any state or province to purchase a Montana bow and arrow license.